Web hosting
---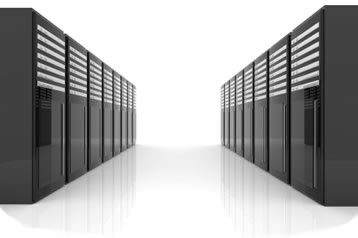 At Websolutions4U we provide cutting edge technology which puts you in front of your competition. Our web hosting packages are optimised for business, providing efficient, reliable and secure hosting.
Our fully managed data centre, uses only Dell servers in our web hosting platform. Utilising state-of-the-art technology we have built a web hosting platform that is second to none. Our platform is designed in such a way that if any server fails another server automatically and without delay takes over that server's workload. For example, if one of our mail servers breaks down another server automatically comes online, with all the correct configuration, and takes over the work of the failed server. During this period no email is lost.
Business standard

Managed servers
Monthly 1Gb bandwidth
50 mailboxes
20,000 Mb disk space
Access control panel
Free and Fast Support

From only

£80

per year

Business Professional

In addition .....
Unlimited Bandwidth
500 Mail Boxes
Unlimited Web Space
Online databases MySQL
Online web statistics

From only

£130

per year

Domain names

Web forwarding
Mail forwarding
.co.uk, .com and many more
Domain control panel
Home page creator
Free and Fast Support

From only £3.52 per year
Redhat Enterprise Linux Platform
---
Our systems utilise the latest Redhat server technology to allow our servers to be continually up to date with Redhat system & security patches. Unlike many of our competitors we run Redhat Enterprise Linux, the most stable release of Redhat Linux available and the only version that keeps completely up to date with security patches.
100% Cisco Gigabit Network
---
Websolutions4U's network operates on industry-leading network equipment from Cisco Systems. All our switches and routers are developed by Cisco. Our network is based on gigabit technology, which means that it runs at a speed of 1000 Mb per second - most web hosting networks are limited to 100 Mb per second.
Connectivity
---
Websolutions4U operates a multi-homed network utilising BGP4 technology. Simply put, we have multiple connections to the Internet with different backbone providers, should any connection fail our other connections automatically take all the traffic. Not only does this mean that we are very unlikely to lose connectivity to the Internet, but it also means that traffic moving to and from our network can choose from a range of paths to get to its final destination. This means that we have been able to configure the network always to take the fastest paths.